choreography
An overlook into Kinsun Chan and his work as a choreographer.
STORM
Strongly influenced by Michael Gordon's powerful composition for strings, "Storm" is inspired by the many definitions of the word, making reference to violent weather, strong military action or brewing human emotions through the movement and body language
photos © Charles Tandy
STICKS AND STONES
Inspired by tribal cultures, "Sticks and Stones" reflects on the strength of an all male cast while tapping in on the most primal energy. Dance is often an integral part in tribes from sport, celebration, rituals or act of war. What is common is that their movement develops from the depths of the soul and is born from the gut.
photos © Bernie Ng
NUDGE
Kinsun Chan is known for his ingenuous exploration of movement and this work is infused with a feline quality, both subtle and broad, bringing a unique visual experience to the stage.
photos © jim coleman | charles flachs
BLACK ON BLACK
"Black on Black" is inspired by the social history of the colour Black whose influence has been very diverse to say the least, attracting fashion, religion, artists and fascists, a colour that has been associated with aristocracy and poverty, good and evil, rebellion and conformity. This work explores the many facets of the colour by combining its mystery, symbolism and artistry to create visual layers that appear and disappear in parallel to the many historic and social dimensions related to the colour.
photos © Conrad Dy-Liacco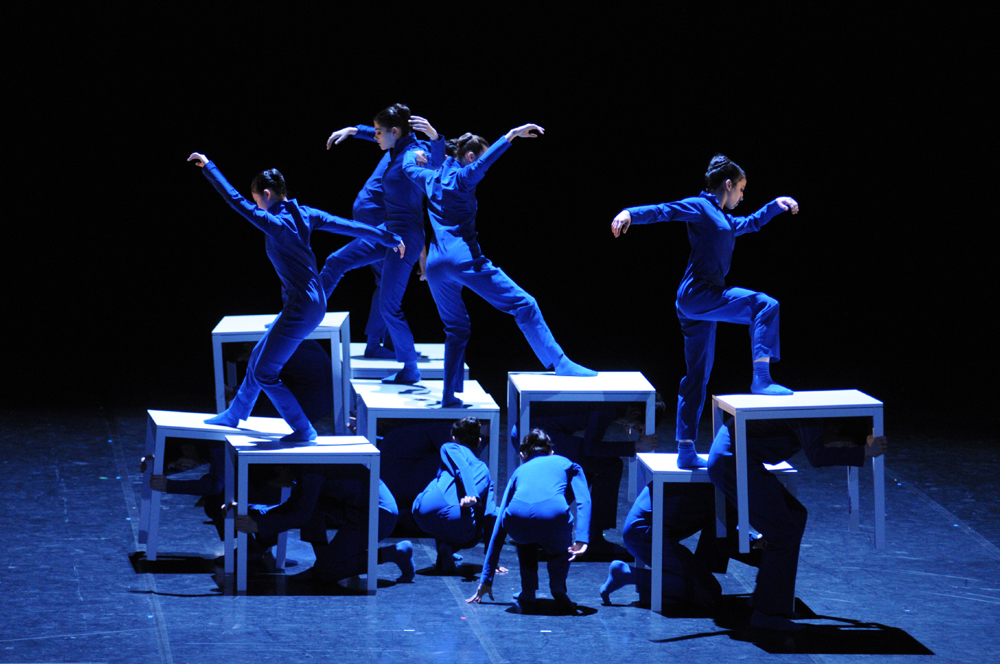 JIT
Our modern day society depends on our constant everyday consumption to turn the wheels of our factories and economy. We demand more flavors, colors and choices, the latest model and newest technology. We simply want more! JIT stands for "just in time" which is a production strategy for reducing waste, streamlining the process while improving quality and reducing costs. This lean manufacturing approach originated in Japan in the 1950's and has been adopted by many companies such as Toyota and Boeing. The choreography for JIT takes its inspiration from the industrial revolution, capitalism and consumerism, reflecting on the large halls filled with machines and robots run by thousands of workers, a promise for a better way of life.
photos © charles tandy | ida zenna
NUTS!
Nutcracker is a classical ballet favourite. Traditionally each year children are chosen to play the roles of Clara and Fritz, a sister brother title role in the ballet. For that Christmas season those children are propelled to stardom as they play a central role in the production. But imagine, Clara and Fritz are now in their mid to late thirties and their stardum days are long gone. They've become child stars gone sour. They find work with their uncle Drosselmeyer who is long retired from the stage and owns a small dusty theatre with a bar, an eclectic place where the two kids might find their lost souls.
photos © Ingo Hohn
ABOVE GROUND
An abstract work composed of a monolith like structure that slices the horizon and becomes an architectural structure for which the dancers must constantly overcome in order to reach the space at the front. The structure adds a level which forces an interaction and development between the structure and choreography, a sculpture joining the
human body and architecture.
photos © Peter Schnetz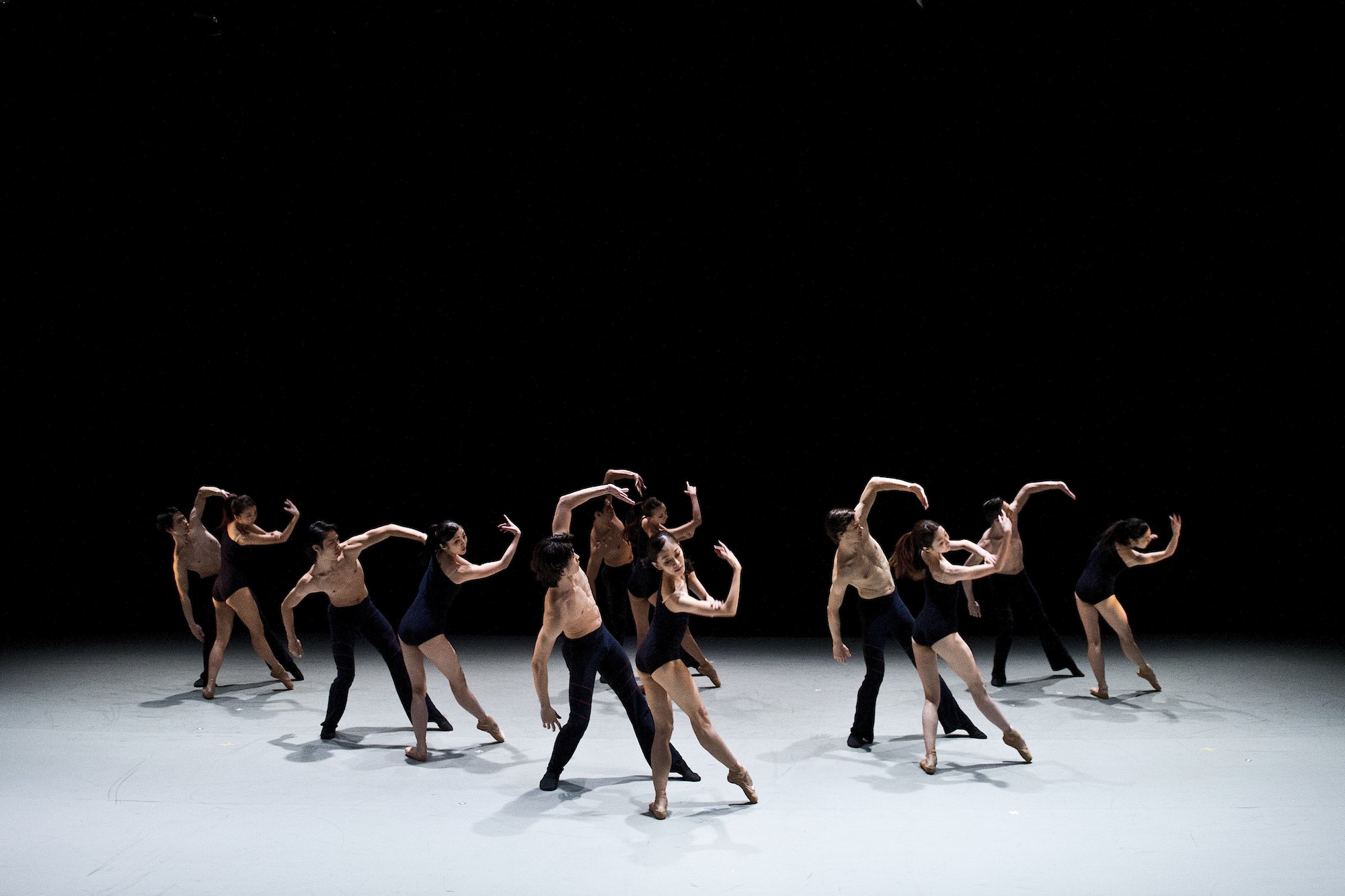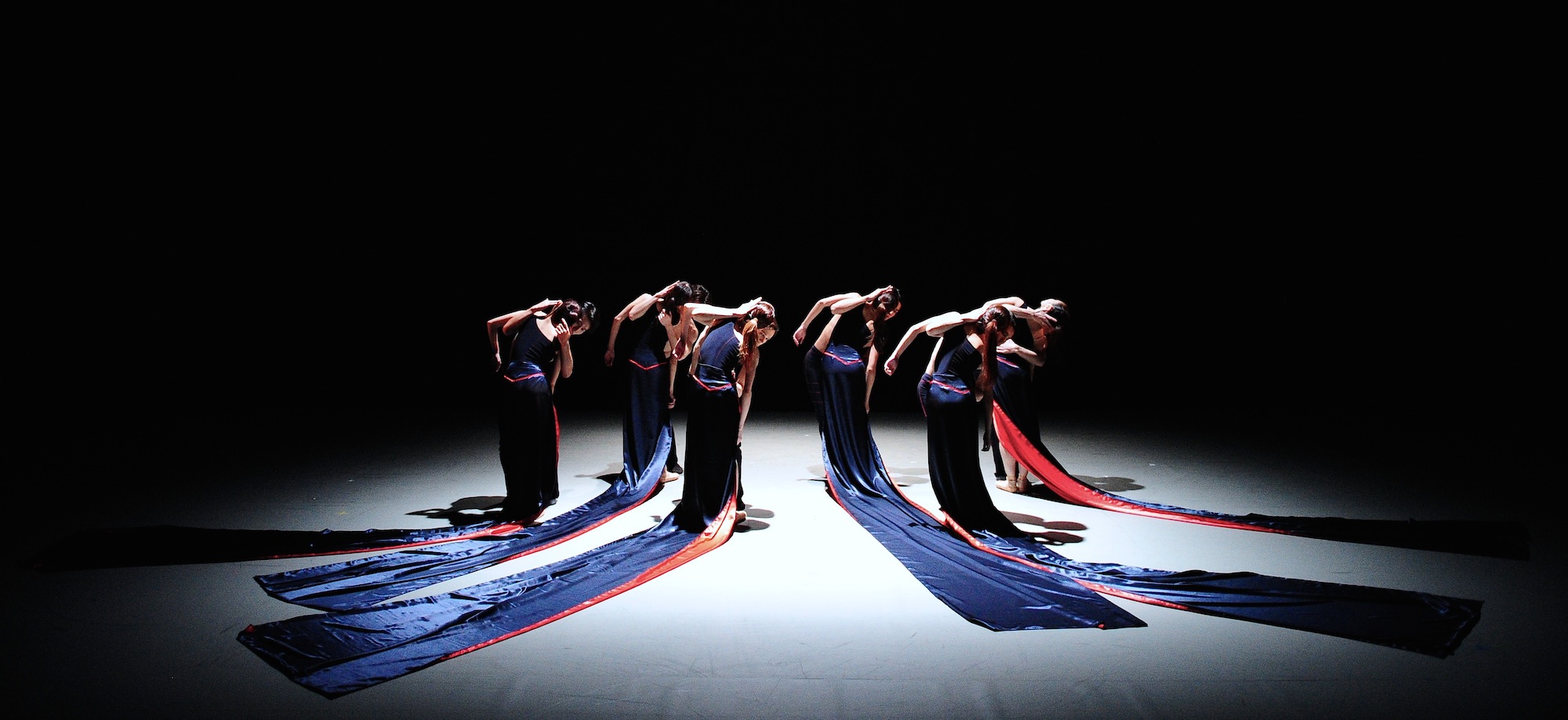 SLIDE
"Slide" is an abstract ballet whose inspiration stems from the very meaning of the word, "To move over a surface while maintaining smooth continuous contact" or " To go unattended or unacted upon". Kinsun was interested to investigate the physical movement and energy of sliding and took the words literal definition to find further points of reference to interpret and discover.
photos © kinetic expressions photography
SHIFTS
Kinsun Chan's work defies expectations. Starting with an architectural idea for his ballets he quickly builds layer upon layer of movement material that furthers that design. Always at the forefront is the connection of music, theatricality and visual interactions. "Shifts" is a work that exemplifies his approach. The musical structure interpreted by the cello transfers its essence to the dancers and their movements through fertile choreographic imagination. Manipulating both props and design this work continually offers surprises and literal - shifts - in the interplay between the live music and dancers.
photos © Jim coleman | caroline yang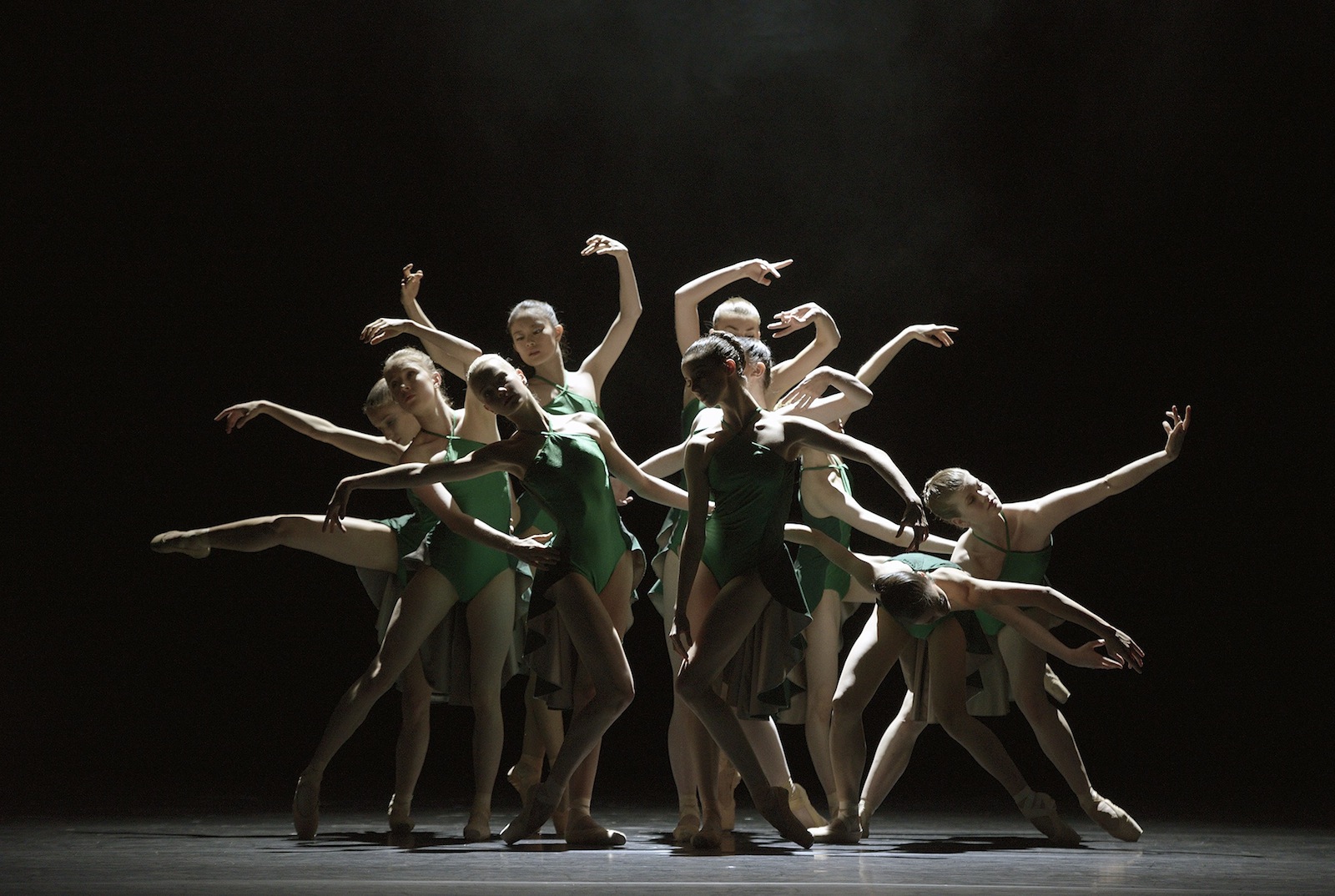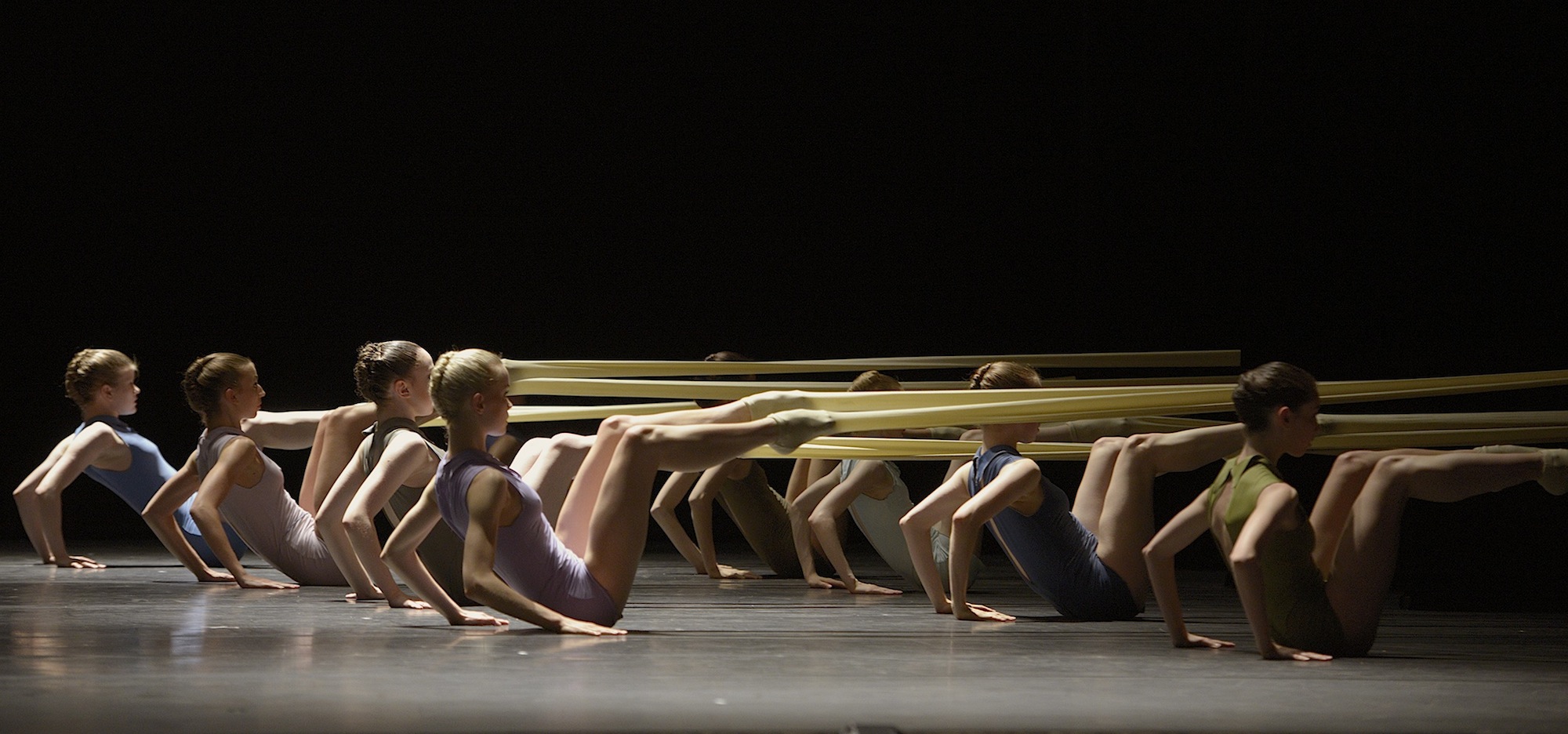 SHIMMER SIMMER
The leaves whither and plants die back as the landscape falls into an endless sleep only to be awaken with an explosion of colour and growth. The change of seasons affect what we eat, wear and our behaviour. The influenced result is an abstract work whose point of reference stems from the characteristics of Spring and Summer and is strongly inspired by how the seasons effect us emotionally.
photos © Bettina Stöss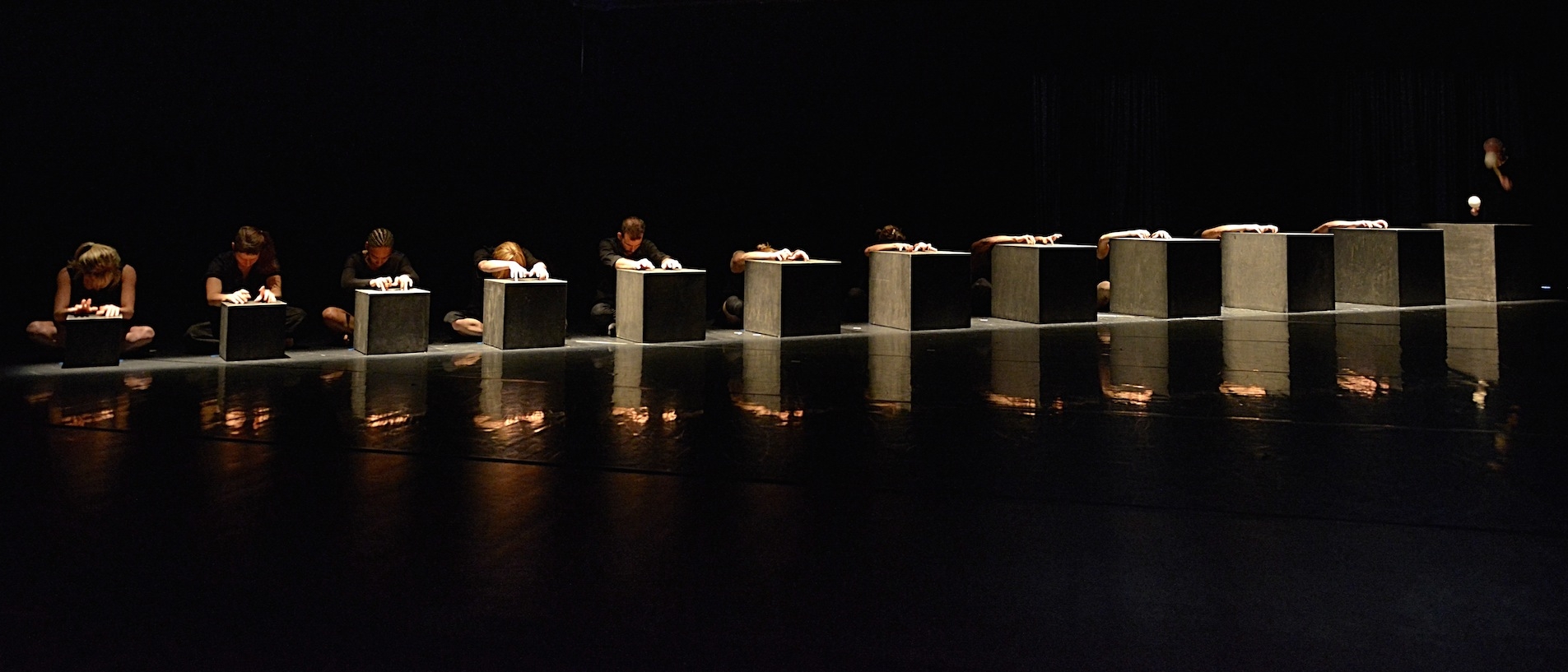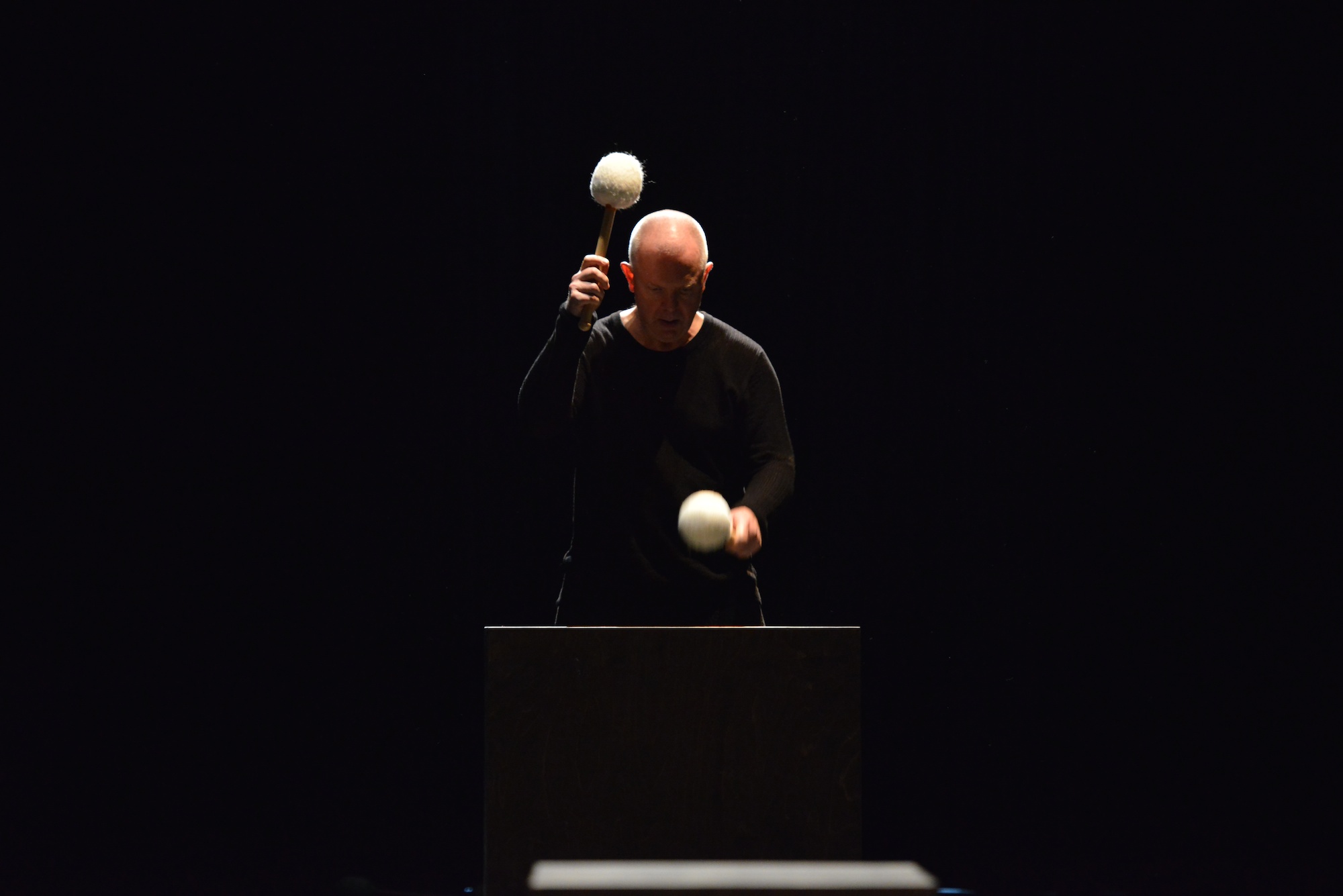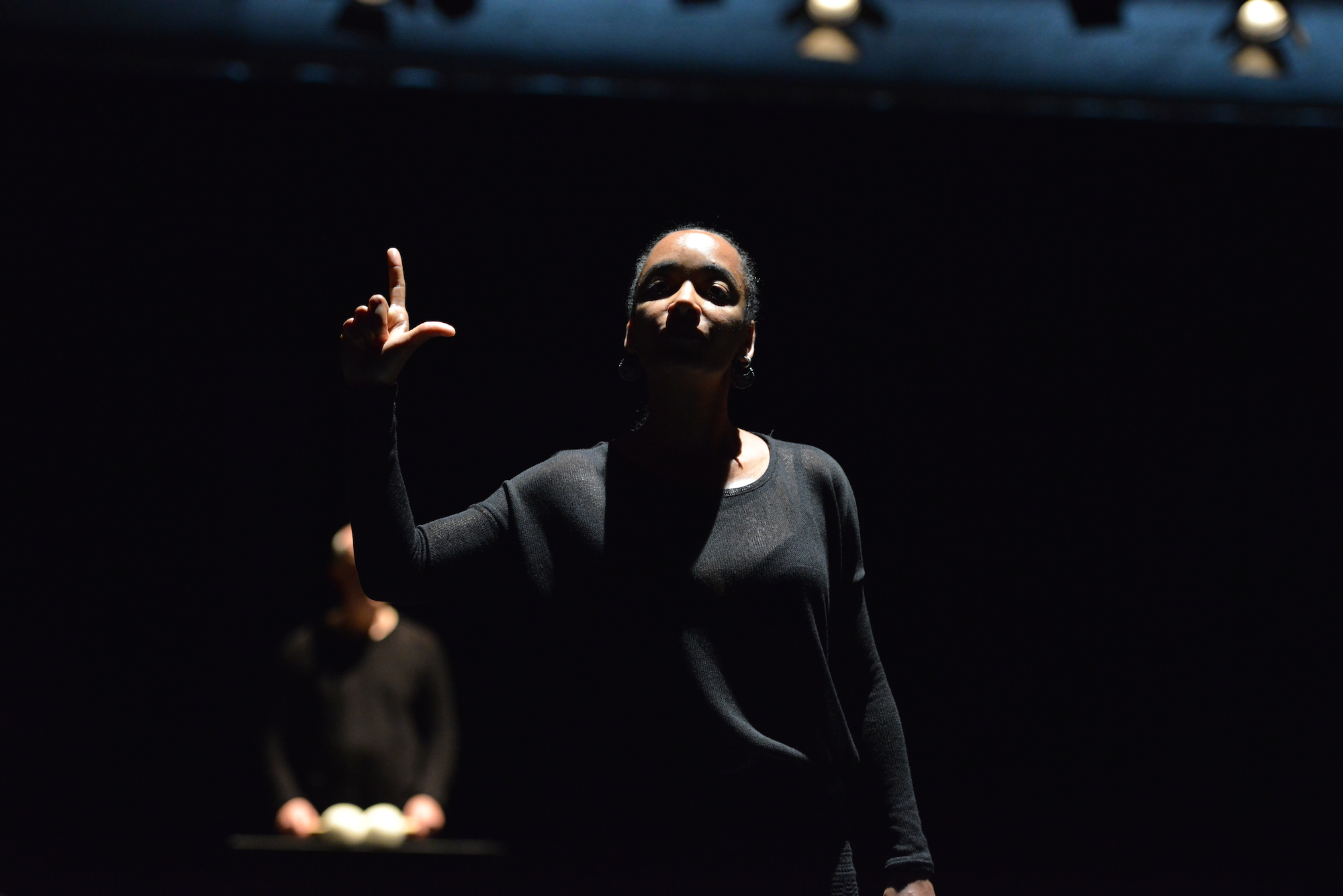 LISTEN
"Listen" is a dance project focused on exploring our ability and inability to hear, whether it's a mental choice or a physical handicap. What are the repercussions when we sometimes choose or not choose to use our ears? How does that affect us or what have we missed? This project is unique as deaf performers are joined with dancers and the Swiss percussionist Fritz Hauser. The choreographer Kinsun Chan has long been fascinated with the hand gestures and movements of sign language, which he sees as a poetic visual voice.
photos © matija zaletel
SEEP SLEEP
Do you talk in your sleep? Do you remember your dreams? "Seep Sleep" is inspired by the atmosphere and movements created when human beings are sleeping. In our dreams, what we think is real, may not be. All our actions are imagined yet the body twitches and turns. This state, embodied in the choreography, reflects the contrast of what is real and what is not. "Seep Sleep" explores in a physical way, what resides in our imagination.
photos © jim coleman | charles flachs
RYU
The choreography is inspired through a combination of traditional Japanese drumming and the different meanings that coincide with the word "Ryu", which in Japanese refers to: dragon, a school of thought in any discipline, a body of water or the name of a character in the video game "Street Fighter". The work begins with a formality and unity, almost like a ritual, showing strength in their discipline and in contrast, evolves to a more playful setting between colleagues and the discovering of ones self. This gradually leads to the blossoming of individuals and smaller groups, representing the coming of age to manhood and the development of ones character while respecting the overall strength and discipline of the group.
photos © bettina stöss
UNLEASHED
unleash (verb un·leash \ˌən-ˈlēsh) is the sudden release of a violent force that cannot be controlled | To set free from restraints | To remove a leash from an animal so that it can run freely or attack. What these definitions have in common is the surge of force and power whether animal, human or emotions. In contrast, the stillness before something is unleashed also plays an important role such as calm and explosive. These opposing energies rubbing against each other create anticipation and dynamics like the quiet before the storm. It's this friction that is the driving force of "Unleashed".
photos © Charles Tandy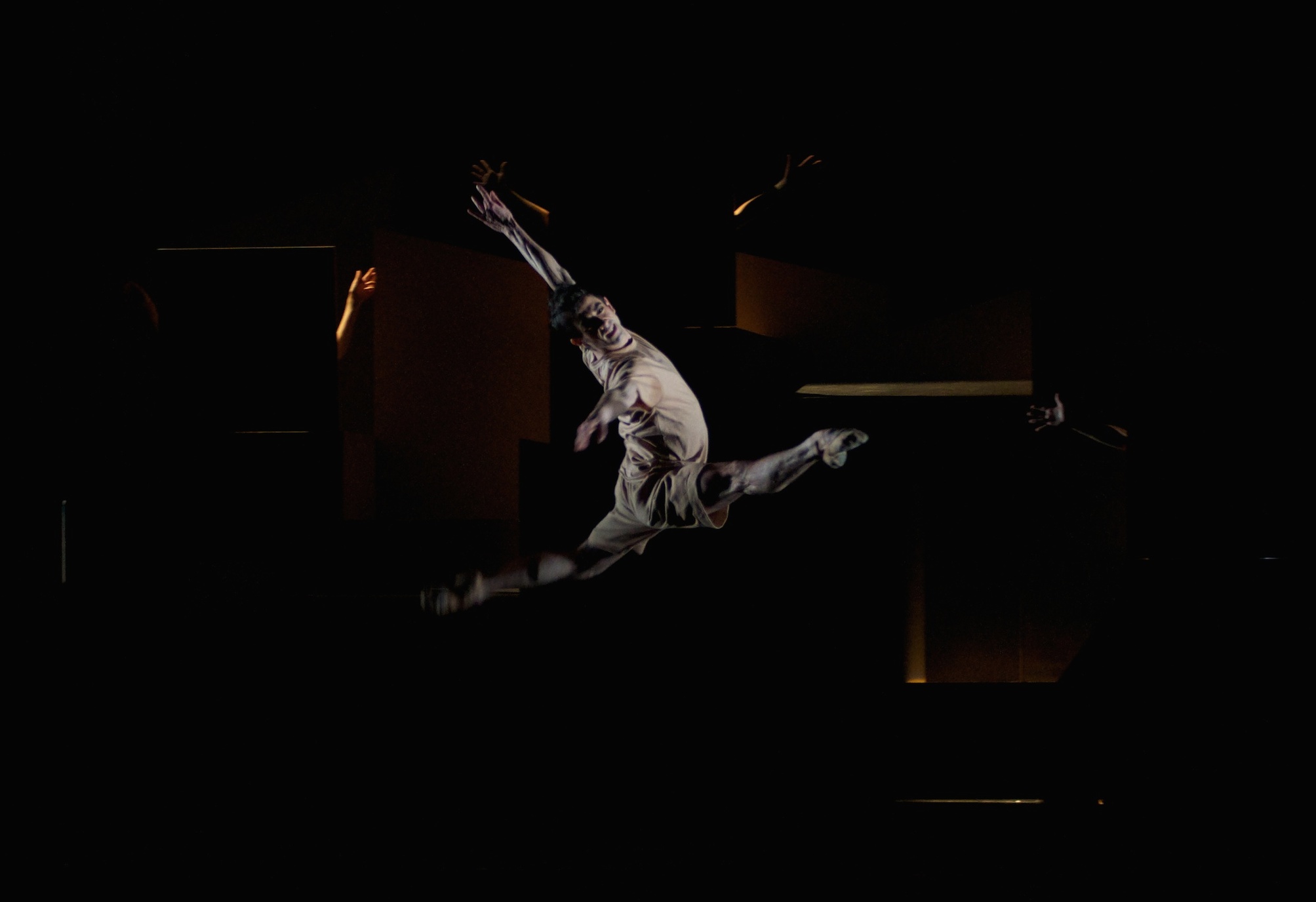 BATUCADA
"Batucada" is a celebration of the sounds and colours of Brazilian culture.
photos © jörg mannes
BING BANG BOOM
The scent of damp mold, a dark corner, stacks of card board boxes, long forgotten toys, BING, BANG, BOOM is a nostalgic look at our childhood. Remember the days when discovery was just a few steps away, whether in the basement, attic or a tucked away room. The simplest of objects became a sea of imagination, a reminder of an innocent time, awakening the kid in each of us.
photos © Ingo Hohn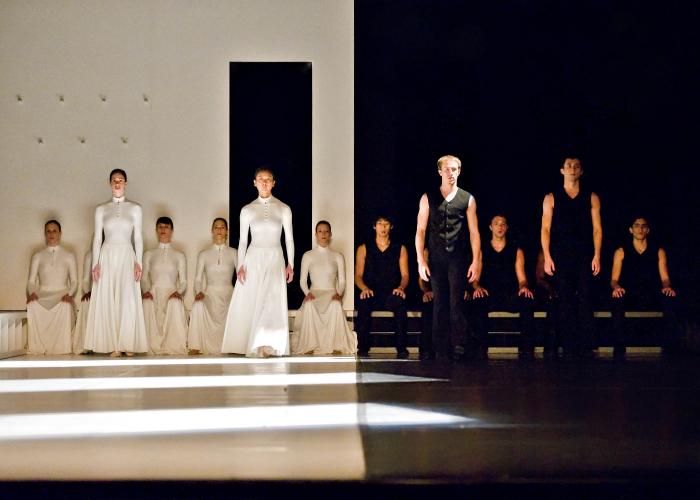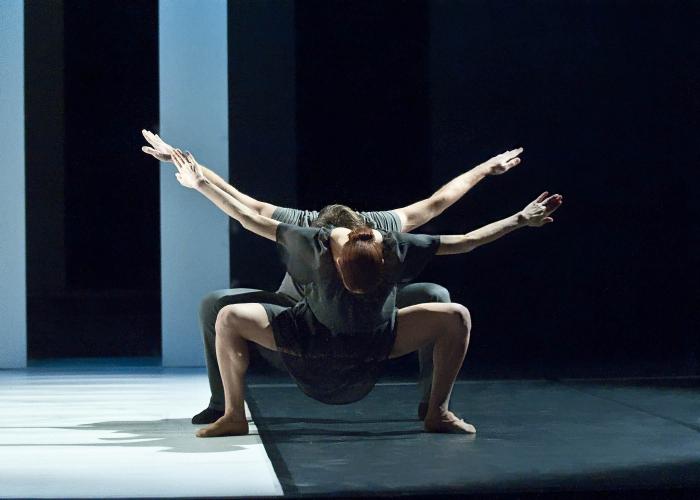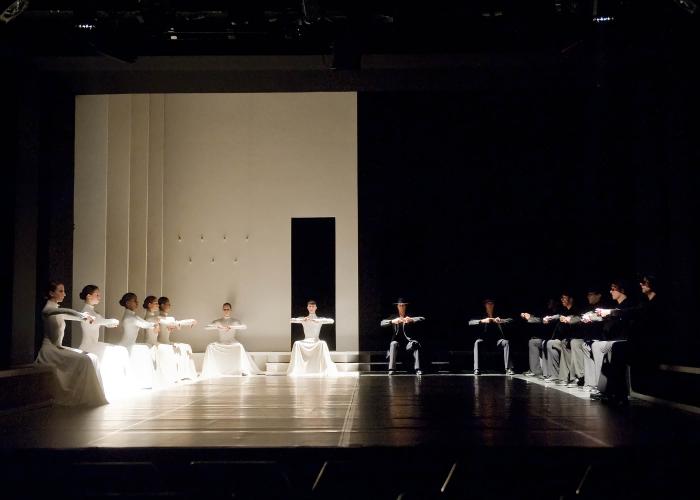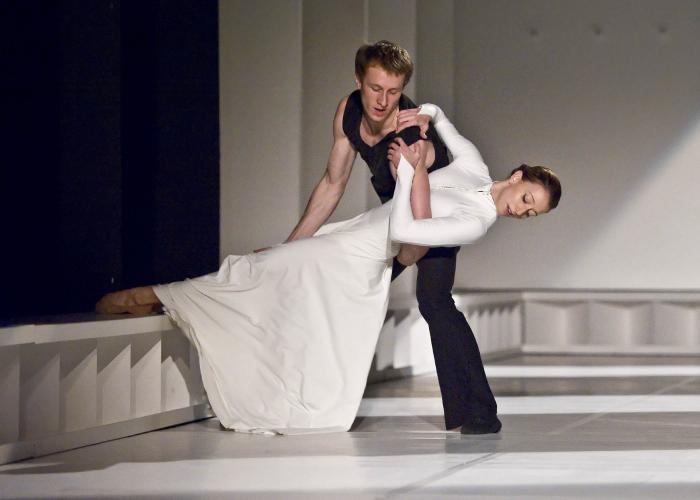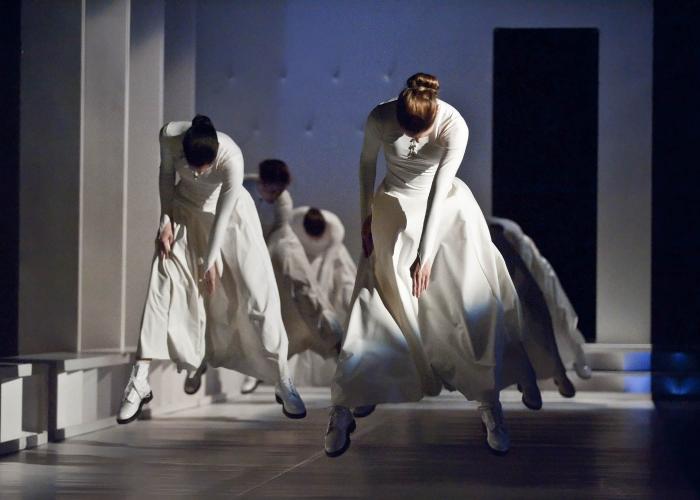 SHAKERS
As a young dancer Kinsun had the fortunate opportunity to learn Doris Humphrey's 1931 modern dance work "The Shakers". The choreography was even more unique as it was performed in Pleasant Hill, Kentucky, one of the nineteen communal settlements that was built by the Shakers during the 18th and 19th Century in America. Since this time he became fascinated and inspired by the Shakers as a society whose utopian world is a true example of "form and function". The way they live and their beliefs are a direct influence to their architecture, design and surroundings. This work is a direct result of these influences.
photos © rupert larl
GAME SHOW
The American television game shows brought a wave of hopeful winners and couch potatoes. Whether the chance to win a million, a surprise date or just to sit in front of the tube to witness it all. Consumerism is responsible and we want more! "Game Show" is a witty caricature about a culture that lets everyone believe they have a chance for instant fame and fortune.
photos © peter schnetz
DIE HAMLETMASCHINE
An opera composed by Wolfgang Rihm based on the postmodernist drama written by Heiner Müller. Directed by Sebastian Baumgarten and premiered at the Zürich Opera House.
photo © T+T Fotografie
THE MAGIC FLUTE
A Singspiel opera composed by Wolfgang Amadeus Mozart to a German Libretto by Emanuel Schikaneder. Directed by Tatjana Gürbaca and premiered at the Zürich Opera House.
photo © Hans Jörg Michel
LA FORZA DEL DESTINO
An Italian opera composed by Giuseppe Verdi and Libretto by Francesco Maria Piave. Directed by Sebastian Baumgarten and premiered at Theater Basel.
photo © Sandra Then